Capo Famiglia
Guardian
Full Member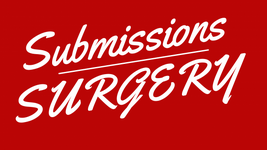 Essentially,
Submissions Surgery
is an advanced one-on-one with me. The purpose is to look in some depth at your overall submission, i.e. not the just first 600 words as we do on Pop-Up Submissions. Everything in your package will be considered.
Other members will be able to participate via our Discord chatroom and watch on a hidden YouTube link. It will not be broadcast on our public Facebook page. The recording will be available here in the Colony, for members only.
To qualify for a Surgery session, you must (a) be supporter of any level, (b) have made 30 posts in the Colony, and (c) have been a member for 30 days. If you don't yet qualify for access, you won't actually see the Surgery. But when you do, you will!
You must be available on Saturdays at 6pm UK time. The session may last for about an hour.
Your work must be of a reasonable standard, ready for submission. While I'm happy for you to try out new ideas and fresh writing approaches on
Pop-Up Submissions
,
Submissions Surgery
is definitely not the place to show your first draft. Please don't waste my time - and yours - with work that hasn't been through the
Writing Groups
process here.
More details in the Surgery itself.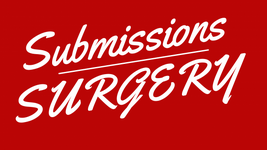 Last edited: