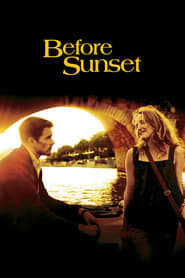 Title:
Before Sunset
Tagline:
What if you had a second chance with the one that got away?
Genre:
Drama, Romance
Director:
Richard Linklater
Cast:
Ethan Hawke, Julie Delpy, Vernon Dobtcheff, Louise Lemoine Torrès, Rodolphe Pauly, Mariane Plasteig, Diabolo, Denis Evrard, Albert Delpy, Marie Pillet
Release:
2004-02-10
Runtime:
80
Plot:
Nine years ago two strangers met by chance and spent a night in Vienna that ended before sunrise. They are about to meet for the first time since. Now they have one afternoon to find out if they belong together.
I liked this. Essentially a long conversation on what might have been. It touched me.