Why did nobody tell me this before (rhetorical-- I know you people
)?
They (the powers) copied THE ENTIRE OLD INTERNET and pasted it on:
The Internet Archive Way Back Machine!
If it doesn't come up on Google and you're pretty sure it exists: check it out. It's all there. For eternity. Barring zombies.
Srsly: I got to download audio files (originally on
cassette
, from a conference in '96) and paste them into a pre-existing obituary (for a personal hero,
the late, great Terence McKenna
: please do check it out!) They're a little bit scratchy (the 4th/last one is my favorite)... but they're there and they're
awesomeballs!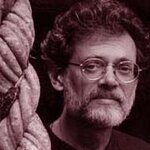 (you already knew this was a thing, didn't you? why am I always the last to know? again, rhetorical. hope this helps.)
Last edited by a moderator: