Full Member
finally, after so long of scouring the earth for a writing tool that contains what we
really
need, we have it.
the lovely website reedsy has added to it's writing app...
How could Reedsy's beloved book-writing app get any better? With the addition of cats, of course.

blog.reedsy.com
...cats.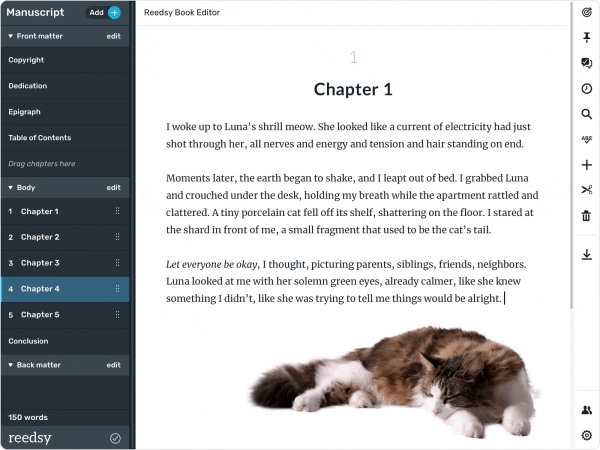 i just now saw this email and honestly this will probably make me get the reedsy book editor lol.
let me check my writing supplies: pens, pencils, notebooks, sticky notes... have we got enough cats?
edit: AHHHHHHHHHH I CLICKED THE LINK AT THE END OF THE ARTICLE I FORGOT WHAT DAY IT WAS