Full Member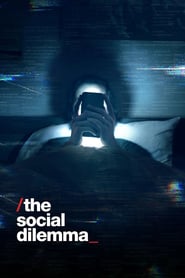 Title:
The Social Dilemma
Tagline:
The technology that connects us also controls us.
Genre:
Documentary, Drama
Director:
Jeff Orlowski
Cast:
Tristan Harris, Skyler Gisondo, Vincent Kartheiser, Kara Hayward, Sophia Hammons, Catalina Garayoa, Barbara Gehring, Chris Grundy, Vic Alejandro
Release:
2020-01-26
Runtime:
89
Plot:
This documentary-drama hybrid explores the dangerous human impact of social networking, with tech experts sounding the alarm on their own creations.
I knew social media wasn't great, but it's diabolical.