Greetings Fellow Writers,
I'm a Cheater...I admit it...I do it on a daily basis and at any chance I get. Because the first step in creating strong characters is
knowing
them. You need to know your lead characters intimately. Better than you know your best friend. Better than you know your boyfriend/girlfriend, wife/husband. You need to know their dreams and fears, their memories and thoughts, the itch between their toes, the longings in their hearts, even, the way they spit out their toothpaste in the morning. That is where
Character Profiling
comes in and we have covered that in an earlier
Brainpick
of mine, we won't be revisiting that one, not today.
Although, knowledge is power and the most important part of Characterisation, it's by far not the only part. We can create a Character we know inside and out -
Who is still as dull as dishwater - that's where the fairy (washing up) liquid comes in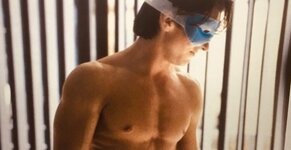 THE ANSWER: Edge, they add edge to you story others would say a USP - Unique Selling Point. ​
HOW?

Through turbulence your character brings with them, as they walk through the door to the house you built. It complicates things - they force change - they create unpredicted responses and twists. All reasons to make your book a page turner, is it not? Basically they make your story stand out, above all the rest.

FOR EXAMPLE -

Susie Salmon (4th Pic) - Susie is as normal as you can get. Expect she's dead.
(Lovely Bones By Alice Sebold)
Bridget Jones (2nd Pic) - She creates change aka turbulence by aspiring to be more higher class than she is. Bottles of wine, cigarette ends, the occasional set of bunny eyes and blue soup.
(Bridget Jones's Diary By Helen Fielding)
And the greatest thing is their attributes connect to the plot. Do they not?
I'll leave Christian Grey and Patrick Bateman to you and please add your own examples
​
Last edited by a moderator: