Geraldine Briony H
Full Member
Hi, a few images from our recent cruise up the Australian East Coast. Hopefully even those of you in lockdown will enjoy the blue water and calm oceans! And a random sunrise at sea.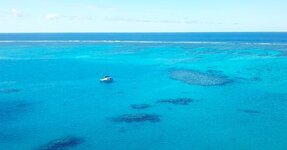 Our catamaran, Alchemy 1, anchored in a remote reef about 80 nautical miles offshore. We can only go out there when the weather is calm, and we are usually the only people around.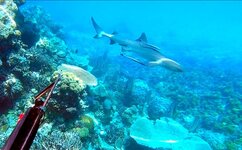 I was watching the beautiful batfish (bottom right) when I realised I had company.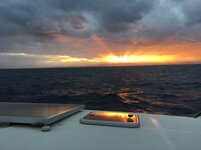 Sunrise at sea. Always a welcome sight after a long night on watch.