The reason why I've changed my mood recently to "overworked" is because a local firm has given me some translations to do for Christmas! Fortunately I don't find translating irksome, it's challenging to find the appropriate meaning of a word from one language to another- besides it's also extra money coming in- which I shall splash on red underwear for New Year's Eve-

and then post a photo on Instagram- Like heck I will!
And you what are you going to
splash out on
?
For years my New year's Resolution, and something I posted all over internet was: "Be on the New York Best Sellers List"
However, I have since made alterations to that claim and now I do have a feasible
New Year's Resolution
. Since it's years I've opened an Instagram account and always meaning to post a photo there, but never did, so this coming year I'm resolved to fatten it up, given that publishers want your Instagram URL anyway.
And you, what's your
New Year's Resolution?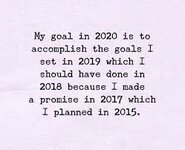 Last edited: