I wanted to share my latest cover with all of you!
I just love it!!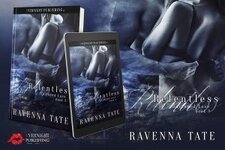 ​
RELENTLESS - Tortured Love 3
For years, Blake the Snake, as he was known to his Alpha Chi Gamma brothers, took pictures of the conquests of auction winners having sex with their "prizes" at the fraternity's annual Spring Bacchanalia. It was all in fun, until he stopped a young woman from being raped by the football player who had won her.
From that moment on, Blake Bombay's life changed forever. He became obsessed with Kendra Kensington, and worked tirelessly to keep her safe. While watching her from afar, he plotted and planned for the day when she would be his. Trouble was, she didn't know it. She never saw his face that night or learned his name. But that didn't matter to Blake. She was his. She had always been his, and one day she would be his forever.