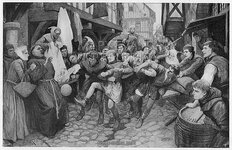 "I think there's a way in which all novels aspire to a kind of perpetual present tense. This is why the ones we love are rereadable: they will always deliver their nowness. Perhaps all novelists, while they may want to do many things in their work and while they resolutely embark on the long, complex task of writing, want to do something quick, simple and impossible – to grab the very stuff of life and offer it in their fist to their readers and say, "There you are". "
Graham Swift, talking about the time-bending illusions in writing- and reading; both short stories and novels. (The Guardian)
HOW is 'nowness' delivered in your favourite reading - novels or short stories?
How is it created by the writer?
If I can visualise a scene, then I am there in that 'now', but that doesn't mean descriptive pyrotechnics.
And I need to be emotionally invested, or at the least, curious, so there need to be questions.