Basic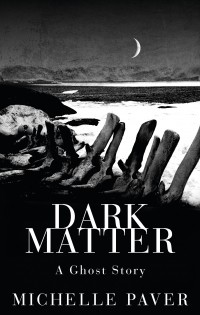 Now, this is not a proper review; it is CHEATING; it's a link to Goodreads. Let me know if I am to consider myself blackballed. A certain agent known in these parts had a hand in bringing this book into the light of day, and it's a good 'un. Set in 1937, an expedition is planned; storm clouds of war are gathering.
It's really good. Elegant with appropriate gravitas, no false notes. 'Turn Of The Screw For Our Times' kind of subtlety, better, leaner use of language. There may be or is a film in the offing, I'll buy on DVD if so, anticipating a schlock free zone which I think overloads and ruins many a promising ghost or horror story. ( Ahem,
Stephen King -
though
Cujo
about the dog who got rabies and turned killer did frighten me as well as upset me.)
Speaking of schlock, my drama student offspring is going to be a zombie extra in a film being made now, Zombie Apocalypse. I am telling you this, you never know when this it might come in handy, Hallowe'en this month, and all, Boots clay face mask makes for quite credible zombie make-up.
Dark Matter
is available with this jacket design shown above, and another, with a suggested landscape in white and blue, but I preferred and bought this one.
I understand there may be a film to come...
I saw
Dark Matter
(published by Orion) reviewed on Goodreads But the existing reviews pretty much said it all, so I simply placed a rating soon after reading, without commenting.
https://www.goodreads.com/book/show/8350864-dark-matter
I did think, having finished it, that if the Archbishop of Canterbury was truly worth his spiritual salt, he'd have had himself taken at once up to to Gruhuken, book, bell and candle and see if he could help the lost soul that walked there. Gus, the other hero of this story, was truly golden and if he left life as he had lived it, perhaps did not need such help. I knew, once the narrator, Jack, told us about the dog post, what had happened to the man who walked there, and why he walked.
No more spoilers, but, it's spare and intense, as if the Arctic isn't a spooky enough prospect already....
Interview with Michelle Paver in The Guardian:
http://www.theguardian.com/books/2012/aug/24/michelle-paver-life-in-writing