Basic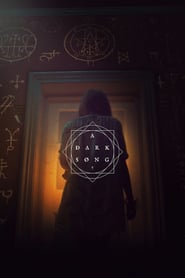 Title:
A Dark Song (2016)
Tagline:
Not everything can be forgiven.
Genre:
Drama, Horror, Fantasy, Mystery
Director:
Liam Gavin
Cast:
Catherine Walker, Steve Oram, Mark Huberman, Susan Loughnane, Nathan Vos, Martina Nunvarova, Breffni O'Connor, Sheila Moloney
Release:
2016-10-14
Runtime:
100
Plot:
A determined young woman and a damaged occultist risk their lives and souls to perform a dangerous ritual that will grant them what they want.
What could you not forgive? How far would you go for vengeance? There are only two actors in the chamber movie, both deeply unappealing in their own different ways. Just because someone is in pain, doesn't make them nice. The opposite is more likely.
But they grow on you, or at least, one of them started to grow on me; the pugnacious, shouty occultist, and their work together starts to build a pathos, despite some pretty ugly, full on encounters. He is way out of order, but then again, perhaps it's because only he actually understands what they're dealing with, and the dangers.
And then, after all that he fails to deliver what she asked for. Or does he?
This is a slow movie. SLOW, which I don't mind. There is a deeply creepy moment with an armchair and a cigarette. There is no God, says whoever is sitting smoking in the armchair, as she moves in for a closer look.
It might leave you puzzling over a couple of things, and the finale is a massive CGI encounter with bells on. What was she going to say to the angel? What was she going to ask for?
I enjoyed that. I really did. Other viewers less impressed, I gather from reviews.