Basic
Says Franzen, and a few other things besides. Now, I haven't read his books, and look at the stick he's getting in the comments. He is a pretentious douche etc,
But is this first point worthy of reflection, regardless of whether or not this writer is a 'douche' (I offer no comment)
More importantly, how do you envision your own potential readership? Someone who relates to your book enough to go that walk with you and stay the course. and PAY and why might they do that when you should be staying invisible, because unless it is a memoir it ain't about you, and they probably don't know you from the King of Siam, or a frisbee or a sausage-dog?
Article here
Junior acting sprog drama-queen 'navigating the perilous lava of Mount Doom'...bit like us lot, really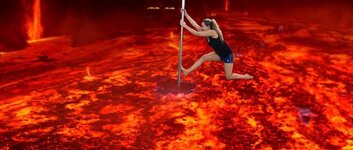 Last edited: