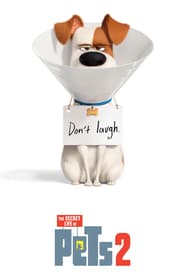 Title:
The Secret Life of Pets 2
Tagline:
They still have their secrets.
Genre:
Adventure, Animation, Comedy, Family
Director:
Chris Renaud
Cast:
Patton Oswalt, Eric Stonestreet, Kevin Hart, Jenny Slate, Ellie Kemper, Lake Bell, Dana Carvey, Hannibal Buress, Bobby Moynihan, Tiffany Haddish, Nick Kroll, Pete Holmes, Harrison Ford, Sean Giambrone, Meredith Salenger, Scott Mosier, Garth Jennings, Laraine Newman, Tara Strong, Fred Tatasciore
Release:
2019-05-24
Runtime:
86
Plot:
Max the terrier must cope with some major life changes when his owner gets married and has a baby. When the family takes a trip to the countryside, nervous Max has numerous run-ins with canine-intolerant cows, hostile foxes and a scary turkey. Luckily for Max, he soon catches a break when he meets Rooster, a gruff farm dog who tries to cure the lovable pooch of his neuroses.
It's not impossible to make a good sequel. The best sequels double down on the best bits of the original film, while subverting characters in ways that expand and complicate them in interesting ways. Bad sequels take the best bits of the original film and lazily copy them, while subverting characters in ways that betray any semblance of what they used to be.
Can you guess which kind of sequel Secret Life of Pets 2 is?
The first SLoP was a clever adventure film brimming with inventive characters and a killer premise. The sequel is just sloppy. It consists largely of a series of sketches using characters inspired by the first film. Three separate subplots run in parallel using subsets of the characters, and none of them carries enough plot to sustain a film, explaining why we get extended scenes of dogs enjoying a car ride or a montage of a puppy learning cat behaviour. Few of the scenes contribute to any overarching theme, none of the original characters learn anything or change in substantial ways. There are a couple of new characters, except that term might be generous: they're caricatures. The chortling Russian baddie does not have a moustache to twirl, which I feel was a missed opportunity to really rub it in.
There are occasional moments of humour, and nothing here will distress kiddies or parents, but in all other respects this film is a travesty of the first. If you're looking for a kids' animation with a decent storyline, stick to the original.