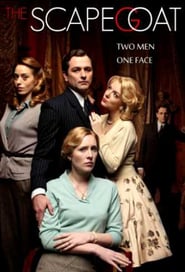 Title:
The Scapegoat
Director:
Charles Sturridge
Cast:
Andrew Scott, Jodhi May, Eileen Atkins, Matthew Rhys, Sheridan Smith, Phoebe Nicholls, Anton Lesser, Eloise Webb, Pip Torrens, Ian Mercer, Julian Wadham, Richard Ridings
Release:
2012-09-09
Runtime:
100
Plot:
Set in 1952, as England prepares for the coronation, The Scapegoat tells the story of two very different men who have one thing in common - a face.
I streamed this movie on Netflix and absolutely loved it, in fact, so much so that it's become one of my all-time favorites. I've subsequently read the novel of the same name by Daphne Du Maurier, and although I enjoyed it, I was disappointed with the book's ending. This British adaptation moves the scene from France to the England of 1952, in the time between the death of George VI and the coronation of Queen Elizabeth. Besides a great story, beautiful period sets, and mesmerizing characters, the screenwriter has incorporated this period between monarchs into the film both symbolically (a house without a head-of-household) and actually (see the movie!) to produce an ending that is an absolute coup (no pun intended.) My opinion? Not to be missed!