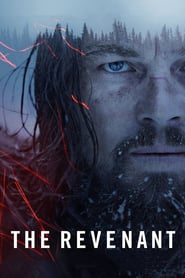 Title:
The Revenant (2015)
Tagline:
(n. One who has returned, as if from the dead.)
Genre:
Western, Drama, Adventure, Thriller
Director:
Alejandro González Iñárritu
Cast:
Leonardo DiCaprio, Tom Hardy, Will Poulter, Domhnall Gleeson, Paul Anderson, Brad Carter, Kristoffer Joner, Lukas Haas, Brendan Fletcher, Joshua Burge, Robert Moloney, Grace Dove, Timothy Lyle, Kory Grim, Forrest Goodluck, Duane Howard, Arthur RedCloud, Vincent Leclerc, Emmanuel Bilodeau
Release:
2015-12-25
Runtime:
156
Plot:
In the 1820s, a frontiersman, Hugh Glass, sets out on a path of vengeance against those who left him for dead after a bear mauling.
I'm not sorry I watched it, but I wouldn't watch it again in a hurry if at all. It is so grimly relentless, unrelievedly sad and dispiriting. Worth watching for the landscape, and for the truth that love is the joy in life, and that life can lose its value. Glass doesn't care if he lives or dies. He just wants to get the man who killed his son. He doesn't care what happens next, and that's as near invincible as you can get.