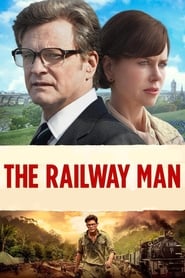 Title:
The Railway Man (2013)
Tagline:
Revenge is never a straight line.
Genre:
Drama, History
Director:
Jonathan Teplitzky
Cast:
Colin Firth, Nicole Kidman, Stellan Skarsgård, Jeremy Irvine, Hiroyuki Sanada, Tanroh Ishida, Michael MacKenzie, Jeffrey Daunton, Tom Stokes, Bryan Probets, Tom Hobbs, Sam Reid, Akos Armont, Takato Kitamoto, Keith Fleming, Ben Aldridge, Yutaka Izumihara, Louis Toshio Okada, Micheal Doonan, Shoota Tanahshi, Peter Tuinstra, Shogo Tanikawa, Ben Warren, Yasuhiko Miyauchi, Keiichi Enomoto, Masa Yamaguchi, Ewen Leslie, Shinji Ikefuji, Jack McTaggart, Sarah McVicar, Therese Bradley, Byron J. Brochmann, Marta Dusseldorp, Charlie Ruedpokanon, Kate Rutter
Release:
2013-12-02
Runtime:
116
Plot:
A victim from World War II's "Death Railway" sets out to find those responsible for his torture. A true story.