Passenger service announcement:
After my
total flub job
on LAD trying to say, in front of real people, "Check out ian's eyeballs dot com--that's eyeballs with an 'i' like your iPhone-- that's right i-a-n-s iballs dot com, iansiballs.com" Pete gave me the evil 'I' and rightly so.
Therefore, in the name of keeping it simple, I've gone back to the original site name, and redesigned:
For more information please check out
octopusmessiah.com
!
ees better, no?
(The brilliant octo-images are from Roy Caldwell, an administrator
tonmo.com
, your source for all things cephalopod. More on both sites!)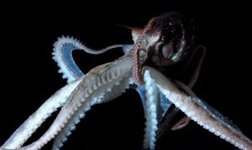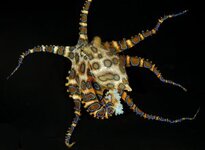 Last edited by a moderator: