I took a glance into 2013, in Litro, it was attention of Katie-Ellen Hazeldine, "Dystopia: Joe's Ark" that caught me from distance.
Beyond the usage of words, the short story had shown how the world would, might, could or should write known and unknown thoughts in a modern ambience of incredible intellectualism in Literature.
Of course, I'd start from how we feel when we wake up and take a coffee and every day, we display how the heart won't let the act make a break but have a stay. In the deep sense of beginning a great writing, you have to welcome the head title in it full description to stand as a "logline" and to continue reading, your reader wouldn't decline.
One of the Best Opening Lines In Literature, Ever —SmartBankPoetry @TacticalTarot @LitroMagazine
http://goo.gl/8m8UnT
"The rain beat down on the garage roof,
washing August away. It had washed July away,
and June, and the second half of May."
—Katie-Ellen Hazeldine, "Dystopia: Joe's Ark"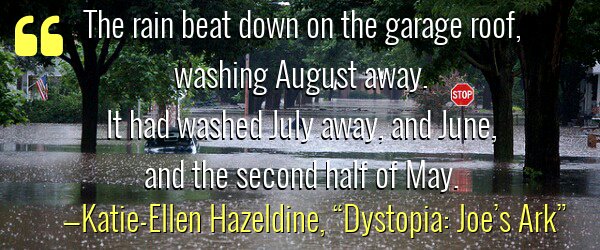 Beautiful, The setting in Britain?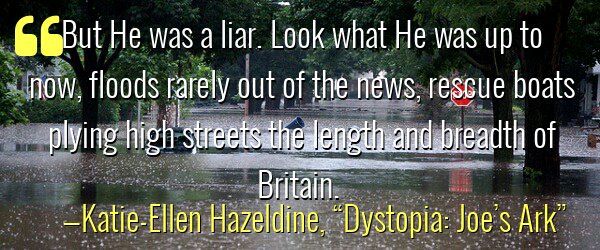 Then, My writing would tell you that nothing seems interesting like concluding what you've started.
"What good would it do? The past itself
was dead and gone. A new life started now."
—Katie-Ellen Hazeldine, "Dystopia: Joe's Ark"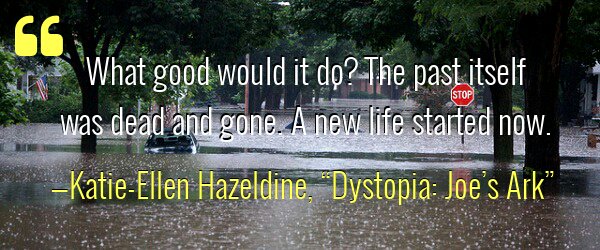 In the beauty of sight, when we capture flourish springs do what they do with single blessings. The linking between the beginning and the ending were great of Katie-Ellen Hazeldine and English, and all, should cherish to ask for more beautiful forms and colours to flourish.
To be continued...
—Lawal Jimoh
www.smartbankpoetry.blogspot.com
Last edited: