Capo Famiglia
Guardian
Full Member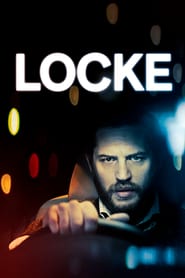 Title:
Locke (2014)
Tagline:
No turning back
Genre:
Drama, Thriller
Director:
Steven Knight
Cast:
Tom Hardy, Ruth Wilson, Andrew Scott, Olivia Colman, Tom Holland, Ben Daniels, Bill Milner, Alice Lowe, Danny Webb, Lee Ross, Silas Carson, Kirsty Dillon
Release:
2014-04-10
Runtime:
85
Plot:
Ivan Locke has worked hard to craft a good life for himself. Tonight, that life will collapse around him. On the eve of the biggest challenge of his career, Ivan receives a phone call that sets in motion a series of events that will unravel his family, job, and soul.
A great, virtuoso calling card for both Hardy and writer/director Knight.