Staff member
Guardian
Full Member
Something I co-wrote with another scribbler of this parish today finally came up trumps. It produced earnings from our labours and has made all that slog worthwhile.
My royalty funded one of the poppadums in tonight's curry takeaway.
I now think I understand what life as JK Rowling must be like.
What price a naan bread next time.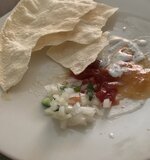 Last edited: