Full Member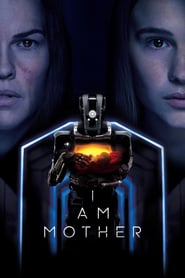 Title:
I Am Mother (2019)
Genre:
Thriller, Science Fiction
Director:
Grant Sputore
Cast:
Hilary Swank, Clara Rugaard-Larsen, Rose Byrne, Luke Hawker, Tahlia Sturzaker, Maddie Lenton, Hazel Sandery, Summer Lenton, Jacob Nolan
Release:
2019-06-07
Runtime:
114
Plot:
A teenage girl is raised underground by a robot "Mother", designed to repopulate the earth following an extinction event. But their unique bond is threatened when an inexplicable stranger arrives with alarming news.
No laughs. This is a dystopian movie with only 3 female characters (if you count the robot) Except for a baby boy. You could swear the robot has feelings. Her motivation? Inscrutable.
Bleak but subtle.