Full Member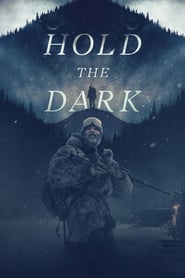 Title:
Hold the Dark (2018)
Genre:
Thriller, Mystery, Adventure, Drama
Director:
Jeremy Saulnier
Cast:
Jeffrey Wright, Alexander Skarsgård, James Badge Dale, Riley Keough, Julian Black Antelope, Bobbi Jaye, Jonathan Whitesell, Beckam Crawford, Peter McRobbie, Tantoo Cardinal, Macon Blair, Savonna Spracklin, Lonni Olson, Eric Keenleyside, Michael Tayles, Brian Martell, Conor Boru, Gabriel Cross, Barb Mitchell, Vanessa Holmes, Maureen Thomas, Anabel Kutay, Emmanuel Imani, Makambe Simamba, Sean Hoy, Amanda Burke, Ryan Irving, Zandus Snow, Joseph Whitebird, Clarence Hoof, Savannah Bird, Karen Powderface, Issac Bird, Lorette Clow, Nicholas Asbury, Mark Beswick
Release:
2018-09-22
Runtime:
126
Plot:
In the grim Alaskan winter, a naturalist hunts for wolves blamed for killing a local boy, but he soon finds himself swept into a chilling mystery.
This is a strong, scary story; a tragedy as peculiar as believable in certain dispossessed communities when you think of Standing Rock etc. There is great loss and a very natural bitterness, Native American communities failed by the Law. I thought it was very well-realised and I cared and was scared for the ageing, increasingly exhausted hero who spares an alpha wolf and later receives mercy in return.
I was scared, even for one of the 'baddies'- even as he guns down the poor, rookie police boys
There is a grieving killer on the loose, and he is pitiless; both hero and anti-hero, he is a homecoming soldier, and this woman, his wife....
what
are they really? Are they just a pair of raging psychopaths? It's not that simple. This is a highly unusual love story to do with pacts and the breaking of pacts, alienation and loneliness, belonging, pack and non-pack, and Nature red in tooth and claw.