Jun 20, 2015
7,529
16,483
As usual at year's end, I've trawled through my library borrowing history and books bought online and from charity shops for a baker's dozen of enjoyable and stimulating reads. None of them were published in 2022.
1)
A Reliable Wife
by Robert Goolrick
An immersive and compelling story that grabs the reader by the heartstrings and clouts them with their brain cells, as the protagonists behave in extraordinary ways. Goolrick provides convincing backstories to explain their actions, but it's breathtaking. One of those tales that has you wondering what's become of them after The End.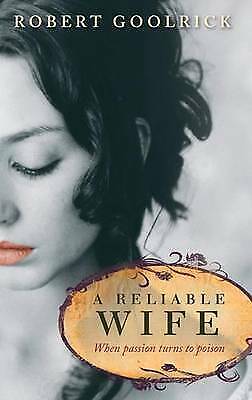 2)
Hatchet
by Gary Paulsen
Recommended by a friend, this Y/A story plunges its hero into a forested wilderness when his plane crashes into a lake. The 13-year-old's will to survive and live in harmony with nature has the reader wondering what they would do in the circumstances. Carrying a hatchet suddenly seems like a good idea.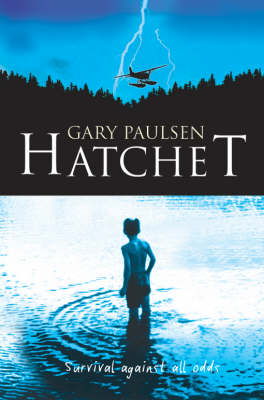 3)
Howdunit: a masterclass in crime writing
by members of the Detection Club
(Edwards, Martin, 1955- editor)
I chanced upon this book in my local library. Dipping into it at home, I was immediately impressed and bought a copy online for a few quid. I write crime novels, and there's priceless advice from stellar crime novelists in these pages. Put it this way, I've bought 120 books about writing in the last decade, and this volume makes the top three for practical suggestions.
4)
City on Fire
by Don Winslow
Loosely based on the Iliad, this is gritty storytelling featuring ordinary working class shmoes who happen to be members of organised crime gangs. Winslow is a past master of describing the everyday seediness of such convoluted worlds and this novel, the first in a trilogy, doesn't disappoint.
5)
Fox 8
by George Saunders
Saunders artfully weaves concerns about over-development of the suburbs into this fable about a fox who listens in on human conversations. Blackly comic, it packs a punch.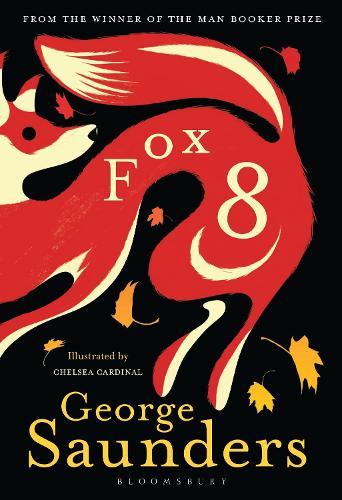 6)
Ramble Book: Musings on Childhood, Friendship, Family and 80s Pop Culture
by Adam Buxton
A memoir by the comic television presenter that's best enjoyed by British readers of a certain age. Written without guile but with some glee, Buxton gazes back over his shoulder, trying to work out why things happened how they did. It's unexpectedly moving.
7)
Every Family Has a Story: how we inherit love and loss,
by Julia Samuel
Not an easy read, psychotherapist Julia Samuel delves into the histories of troubled families who visit her as clients. I found myself nodding in recognition as I gained insights into my family's dynamics.
8)
Sing Backwards and Weep:
A Memoir by Mark Lanegan
Mark Lanegan's unexpected (and unexplained) death in 2022 shocked his many fans. A superb lyricist and singer, this memoir of his days of drug addiction is unflinchingly honest without a trace of self-pity; it's appalling what he put himself through. If you're writing about addiction, read this horror story to get the real picture.
9)
Wherever You Go, There You Are: Mindfulness Meditation For Everyday Life
by Jon Kabat-Zinn
A useful guide to mindfulness, which can be dipped into at any point.
10)
Travelling Sprinkler
by Nicholson Baker
A charmingly idiosyncratic tale of a quirky pensioner enjoying his life of leisure with some poetry writing and instrument playing and the chasing of women. Not a lot happens, but that's the point, as the author cleverly describes what's important about being alive.
11)
Classic Crews
by
Harry Crews
Grim, gruelling, and, in places, grotesque, Harry Crew's short stories and novels lead the reader into hardscrabble worlds where the inhabitants are barely holding on to life. Totally unsentimental, the author grew up dirt poor in the Deep South, pulling himself up by his bootstraps to become a highly respected writer.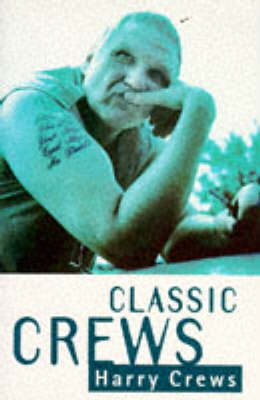 12)
This Book Could Save Your Life: The Science of Living Longer Better
by Graham Lawton
A straight-talking, no-nonsense guide to healthier living. What else do you need?
13)
Man Alive: The Health Problems Men Face and How to Fix Them
by Dr Jeff Foster
Being a man is dangerous for your health! Being sedentary, as a writer, doesn't help either….The author explains away a lot of misconceptions while empowering men not to just put up with things. Sensible stuff!