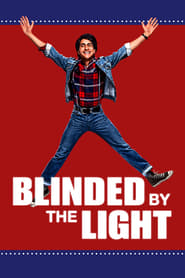 Title:
Blinded by the Light (2019)
Tagline:
For anyone who has ever wanted to dream. You're not alone.
Genre:
Drama, Comedy
Director:
Gurinder Chadha
Cast:
Viveik Kalra, Nell Williams, Hayley Atwell, Kulvinder Ghir, Aaron Phagura, Dean-Charles Chapman, Meera Ganatra, Nikita Mehta, Tara Divina, Rob Brydon, Frankie Fox, Sally Phillips, Sofia Abbasi, Asheq Akhtar, Vincent Andriano, David Hayman, Lorraine Ashbourne, Marcus Brigstocke, Olivia Poulet, Jeff Mirza, Kit Reeve
Release:
2019-08-09
Runtime:
114
Plot:
In 1987, during the austere days of Thatcher's Britain, a teenager learns to live life, understand his family, and find his own voice through the music of Bruce Springsteen.