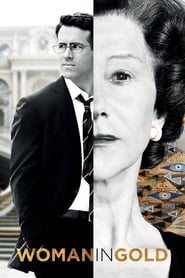 Title:
Woman in Gold
Tagline:
Justice is priceless.
Genre:
Drama
Director:
Simon Curtis
Cast:
Helen Mirren, Ryan Reynolds, Tatiana Maslany, Katie Holmes, Max Irons, Charles Dance, Daniel Brühl, Tom Schilling, Elizabeth McGovern, Antje Traue, Jonathan Pryce, Frances Fisher, Moritz Bleibtreu, Allan Corduner, Henry Goodman, Olivia Silhavy, Ben Miles, Alma Hasun, Justus von Dohnányi, Ludger Pistor, Nina Kunzendorf, Crystal Clarke, Anthony Howell, Nellie Schillimg, Milica Bogojevic, Christian Dolezal, Rolf Saxon, Harry Ditson, Stephen Greif, John Moraitis, Doron Davidson, Milly Thomas, Cornelia Ivancan, Christoph Moosbrugger, Susi Stach
Release:
2015-03-20
Runtime:
109
Plot:
Maria Altmann, an octogenarian Jewish refugee, takes on the Austrian government to recover a world famous painting of her aunt plundered by the Nazis during World War II, she believes rightfully belongs to her family. She did so not just to regain what was rightfully hers, but also to obtain some measure of justice for the death, destruction, and massive art theft perpetrated by the Nazis.