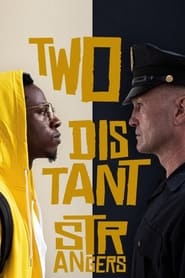 Title:
Two Distant Strangers
Genre:
Drama
Director:
Martin Desmond Roe, Travon Free
Cast:
Joey Bada$$, Andrew Howard, Zaria Simone, Mona Sishodia, Cameron Early, Jeremy Rivette, Trevor Morgan
Release:
2020-11-20
Runtime:
32
Plot:
A man trying to get home to his dog gets stuck in a time loop that forces him to relive a deadly run-in with a cop.
Having just watched a documentary about the killing of the singer Sam Cooke, I then went on to watch this Oscar-nominated short film. Brilliant.