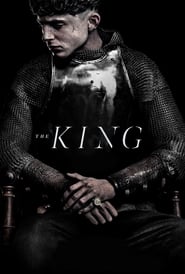 Title:
The King
Tagline:
All hail
Genre:
Drama, History, War
Director:
David Michôd
Cast:
Timothée Chalamet, Joel Edgerton, Sean Harris, Tom Glynn-Carney, Lily-Rose Depp, Thomasin McKenzie, Robert Pattinson, Ben Mendelsohn, Andrew Havill, Dean-Charles Chapman, Steven Elder, Edward Ashley, Stephen Fewell, Tara Fitzgerald, Tom Fisher, Ivan Kaye, Gábor Czap, Tom Lawrence, Josef Davies, Roderick Hill, Niké Kurta, Nicholas Wittman, Philip Rosch, Lucas Hansen, Tom Lacroix, Cedric Cirotteau, Jack Bandeira, Kristóf Widder, Vincent Latorre, Bence Bakti, Bardó Fenyvesi, Henry Dent, Harry Trevaldwyn, Laurent Winkler, Jeremy Chevillotte, Thibault de Montalembert, Oscar Bennett
Release:
2019-10-11
Runtime:
140
Plot:
England, 15th century. Hal, a capricious prince who lives among the populace far from court, is forced by circumstances to reluctantly accept the throne and become Henry V.
There are mixed reviews, some complaining it is too slow, that it takes liberty with the history and with Shakespeare's interpretation. There was a plot hole, I felt, but I was riveted, by the characterisation, the dialogue, the cinematography and the score.
The actor playing Hal is only 23, and what a psychological study is this nuanced portrayal.
The aerial shots of the battle scene at Agincourt...insane.