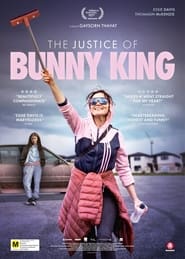 Title:
The Justice of Bunny King (2021)
Genre:
Drama
Director:
Gaysorn Thavat
Cast:
Essie Davis, Thomasin McKenzie, Ryan O'Kane, Erroll Shand, Angus Stevens, Amelie Baynes
Release:
2021-07-29
Runtime:
101
Plot:
Bunny King is a mother of two, a rough cut diamond with a sketchy past. While battling the system to reunite with her children, a confrontation leads her to take her niece Tonyah under her wing. With the world against her and Tonyah, Bunny's battle has just begun.
Not quite in the 'Cathy Come Home' vein this has a good rating of 8.6/10 (36 reviews) on IMDB but I thought it quite hard work. One of our friends who accompanied us is a retired senior social worker and he did not enjoy it!