Basic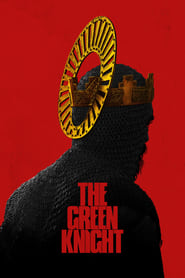 Title:
The Green Knight (2021)
Tagline:
When honor was everything.
Genre:
Drama, Adventure, Fantasy
Director:
David Lowery
Cast:
Dev Patel, Alicia Vikander, Joel Edgerton, Sarita Choudhury, Sean Harris, Kate Dickie, Barry Keoghan, Erin Kellyman, Ralph Ineson, Emilie Hetland, Anthony Morris, Megan Tiernan, Noelle Brown, Youssef Quinn, Aaron Edo, Margeaux Wright, Tyrone Kearns, Helena Browne, Brendan Conroy, Ethan Dillion, Chris McHallem, Atheena Frizzell, Donncha Crowley, Patrick Duffy, Janet Grene, Simone Haines, Tyrone Kearns, Tom Leavey
Release:
2021-07-29
Runtime:
130
Plot:
An epic fantasy adventure based on the timeless Arthurian legend, The Green Knight tells the story of Sir Gawain, King Arthur's reckless and headstrong nephew, who embarks on a daring quest to confront the eponymous Green Knight, a gigantic emerald-skinned stranger and tester of men.
You may not like it. I was not sure at times how I felt about it. But this film really is something different, a poetic. artistic dream-scape like a moving stained glass window and for that reason alone, deserves attention.
We have here a reworking of an Arthurian legend.
A decidedly un-heroic Gawain (heck, he is not even a gentleman) sets out to keep the bargain he made with the Green Knight...in the knowledge that in all probability he will lose his life.
But whether he dies or not, he finally discovers his sense of honour, and becomes a true knight at last.