Basic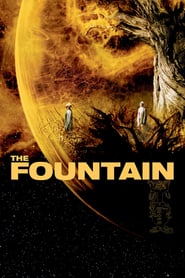 Title:
The Fountain (2006)
Tagline:
Death is the road to awe
Genre:
Drama, Adventure, Science Fiction, Romance
Director:
Darren Aronofsky
Cast:
Hugh Jackman, Rachel Weisz, Ellen Burstyn, Mark Margolis, Stephen McHattie, Fernando Hernandez, Sean Patrick Thomas, Donna Murphy, Ethan Suplee, Richard McMillan, Lorne Brass, Boyd Banks, Kevin Kelsall, Cliff Curtis, Abraham Aronofsky
Release:
2006-09-06
Runtime:
96
Plot:
Spanning over one thousand years, and three parallel stories, The Fountain is a story of love, death, spirituality, and the fragility of our existence in this world.
Strange, sad, a little frightening perhaps, the horror of the Inquisition, but also beautiful...a story within a story about loss, and searching to find the loved one again. Where do we go? Where do we come from? It's a fable. Visually stunning, haunting soundtrack, with something of 'Excalibur' about it.