Basic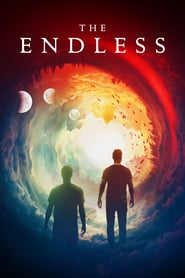 Title:
The Endless (2018)
Genre:
Science Fiction, Horror, Thriller
Director:
Aaron Moorhead, Justin Benson
Cast:
Aaron Moorhead, Justin Benson, Callie Hernandez, Tate Ellington, Shane Brady, Lew Temple, Kira Powell, David Lawson Jr., James Jordan, Emily Montague, Peter Cilella, Vinny Curran, Ric Sarabia, Glen Roberts, Josh Higgins
Release:
2018-04-06
Runtime:
112
Plot:
Two brothers return to the cult they fled from years ago to discover that the group's beliefs may be more sane than they once thought.
Science fiction/horror,'quantum physics type thingie. I wouldn't say I enjoyed it. But I thought it was quite interesting, rather slow paced, eerie and subtly done.
Would you really want to live forever? NOOO But, what if you could, because Time is spiral, but you'd have to keep replaying the loop?