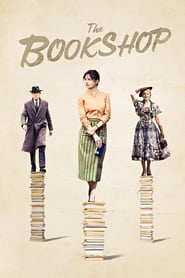 Title:
The Bookshop
Tagline:
A town that lacks a bookshop isn't always a town that wants one
Genre:
Romance, Drama
Director:
Isabel Coixet
Cast:
Emily Mortimer, Bill Nighy, Patricia Clarkson, Hunter Tremayne, Honor Kneafsey, James Lance, Frances Barber, Reg Wilson, Michael FitzGerald, Nigel O'Neill, Jorge Suquet, Lana O'Kell, Adie Allen, Mary O'Driscoll, Charlotte Vega, Karen Ardiff, Barry Barnes, Richard Felix, Francesca McGill, Lucy Tillett
Release:
2017-11-10
Runtime:
110
Plot:
Set in an small English town in 1959, the story of a woman who decides, against polite but ruthless local opposition, to open a bookshop, a decision which becomes a political minefield.
This is such a quiet film, very true to the novel, and it manages to be frightening in exactly the way the novel managed to frighten me. The ever so polite Mrs Gamart runs a fiefdom. She has the know-how to get her own way, and get her own way, she shall. Mrs Green, honest, straightforward, has not yet come up against the likes of Mrs Gamart. Mrs Green can't see HOW she is to be turfed out of her own home and her own business. But Mr Brundish can.