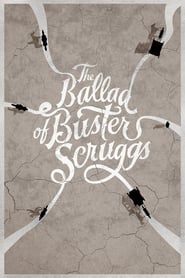 Title:
The Ballad of Buster Scruggs (2018)
Tagline:
Stories live forever. People don't.
Genre:
Comedy, Drama, Western, Music
Director:
Joel Coen, Ethan Coen
Cast:
Tim Blake Nelson, James Franco, Liam Neeson, Tom Waits, Zoe Kazan, Tyne Daly, Brendan Gleeson, Jonjo O'Neill, Saul Rubinek, Chelcie Ross, Harry Melling, Bill Heck, Grainger Hines, Stephen Root, David Krumholtz, Clancy Brown, Ralph Ineson, Matthew Willig, Jesse Luken, Paul Rae, Tom Proctor, Tim DeZarn, E.E. Bell, Martin Palmer, Danny McCarthy, Billy Lockwood, Jackamoe Buzzell, Sam Dillon, Jefferson Mays, J. Nathan Simmons, Willie Watson, Katy Bodenhamer, Jiji Hise, Austin Rising, Stephen R. Estler, Grace LeSueur, Ethan Dubin
Release:
2018-11-09
Runtime:
132
Plot:
Vignettes weaving together the stories of six individuals in the old West at the end of the Civil War. Following the tales of a sharp-shooting songster, a wannabe bank robber, two weary traveling performers, a lone gold prospector, a woman traveling the West to an uncertain future, and a motley crew of strangers undertaking a carriage ride.
It's an extremely powerful, thoughtful, bizarre, black comedy that just carries on gaining in pathos and brutality. Moving and upsetting, especially story 5, and definitely ...picaresque.