Basic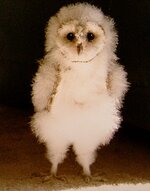 The Bookseller is a fantastic source of industry information, insights and opinions. Owlet wants to share this worm it spied, flying over Twitter: Article by Caroline Carpenter published 18 January 2019:
"Some time ago I asked if the publishing industry had a Plan B. Sure, print book sales continue to rise, Waterstones gets better and better, Amazon marches on, and digital formats provide profitable new growth areas for all—but what happens if the markets turn sour, if Netflix really does for fiction, or the non-fiction book is actually atomised by the web. However, Plan B is really just a variant of Plan A. Keep going.
Actually that's a bit unfair. Publishing went back to its roots in 2018. Masterful storytelling from authors such as Gail Honeyman, Adam Kay and Sally Rooney; zeitgeisty non-fiction such as
Stories for Boys Who Want to Be Different
; and searching non-fiction from Yuval Noah Harari, Michelle Obama, Michael Wolff and Jordan B Peterson. If publishing felt a little lost during that dizzying period of the digital transition, when discounting and self-publishing conspired to undermine the role of the agent and editor, it now feels found. It is said of the Spanish publisher Claudio López de Lamadrid, who died one week ago, that he felt he had the best job in the world—for him, good publishing was about the author and editor.
This week's
review of publisher performance
shows how sturdy the sector has become: of the top five general trade publishers, only one—the biggest, Penguin Random House—failed to grow its business in 2018, based on Nielsen BookScan data. Notable growers included HarperCollins, Pan Macmillan and Bloomsbury and within Hachette, Little, Brown and Orion. Outside of this core group Bonnier Books turned in an exceptional performance after the turmoil that followed the exit of its former c.e.o.—thanks partly to the acquisitions made under Richard Johnson's tenure, but also to the deft publishing of 2018's runaway début,
The Tattooist of Auschwitz
.
Meanwhile,
Faber
, ahead of its 90th birthday this year, saw its TCM sales rise 14% thanks to an extraordinary run of high-quality prize-winning books. Children's publishers
Usborne
, Scholastic, Andersen Press and the remarkable Nosy Crow turned in stellar performances, along with illustrated publishers Pavilion and Hardie Grant. There was also a strong showing from publishers outside London, including Scottish presses Canongate, Black & White and Devon-based indie Centum.
The Nielsen BookScan data shows that the
top four publishers
made up less than 50% of the overall-measured print book market—the lowest since records began—the top 10 a total of 57%. Some will regard this as too great a share, with criticism of the dominance of the bigger London-based groups valid. But this magazine's review also shows how smaller presses can grow if they get the books right, as Elliott & Thompson, Nosy Crow and Bonnier Books have ably demonstrated.
Sales are not profits of course, and we are still without the digital data. Nevertheless, 2018 signalled a shift in the market: B was for better."
Source: Quality street | The Bookseller
Last edited: