Full Member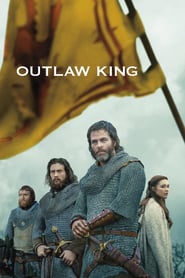 Title:
Outlaw King (2018)
Tagline:
Based on the untold true story
Genre:
Drama, War, Action, History
Director:
David Mackenzie
Cast:
Chris Pine, Aaron Taylor-Johnson, Florence Pugh, Tony Curran, Billy Howle, Callan Mulvey, Steven Cree, Daniel Campbell, Niall Greig Fulton, Stephen Dillane, James Cosmo, Duncan Lacroix, Alastair Mackenzie, Sam Spruell, Ron Donachie, Jonny Phillips, Jamie Sives, Lorne MacFadyen, Gavin Mitchell, Tam Dean Burn, Vicki Liddelle, Margaret Fraser, Stephen McCole, Clive Russell
Release:
2018-09-06
Runtime:
137
Plot:
Forced into exile by the English after being crowned King of Scotland, legendary warrior Robert the Bruce fights to reclaim the throne.
The Bruce. It's not released yet, but it's on my to-watch list.
I'm a bit iffy about the trailer though. For all the violence, the writing is somewhat tame and facile.