Capo Famiglia
Guardian
Full Member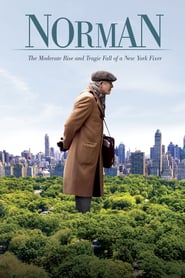 Title:
Norman: The Moderate Rise and Tragic Fall of a New York Fixer
Genre:
Comedy, Thriller, Drama
Director:
Joseph Cedar
Cast:
Richard Gere, Lior Ashkenazi, Michael Sheen, Charlotte Gainsbourg, Dan Stevens, Jonathan Avigdori, Steve Buscemi, Yehuda Almagor, Hank Azaria, Josh Charles, Isaach De Bankolé, Harris Yulin, Nurit Monacelli
Release:
2017-04-14
Runtime:
117
Plot:
A financial schemer finds himself in the middle of an international scandal after he becomes a political adviser to the new prime minister of Israel.
Really enjoyed this, best thing I've seen Gere do for years. Now on Netflix UK.