Basic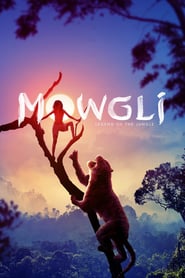 Title:
Mowgli: Legend of the Jungle
Tagline:
The greatest journey is finding where you belong
Genre:
Adventure, Drama
Director:
Andy Serkis
Cast:
Rohan Chand, Andy Serkis, Christian Bale, Benedict Cumberbatch, Freida Pinto, Naomie Harris, Cate Blanchett, Peter Mullan, Eddie Marsan, Louis Ashbourne Serkis, Jack Reynor, Matthew Rhys, Tom Hollander, Keveshan Pillay, Riaz Mansoor, Jayden Fowora-Knight, Georgie Farmer
Release:
2018-11-25
Runtime:
105
Plot:
A human child raised by wolves, must face off against a menacing tiger named Shere Khan, as well as his own origins.
12 certificate. A world away from Disney, it's well done, and Shere Khan is as tragic a figure as any of the beasts he kills. Angry, and with every good reason.
"Sleep now Shere Khan. Be angry no more"