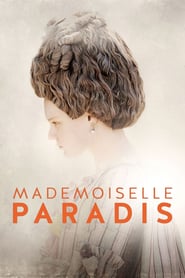 Title:
Mademoiselle Paradis
Genre:
History, Drama
Director:
Barbara Albert
Cast:
Maria Dragus, Devid Striesow, Lukas Miko, Katja Kolm, Maresi Riegner, Johanna Orsini-Rosenberg, Stefanie Reinsperger, Christoph Luser, Susanne Wuest, Theresa Martini, Julia Pointner, Attila Beke, Thomas Anton, Sascha Merényi
Release:
2017-11-10
Runtime:
97
Plot:
18th century Vienna. Maria Theresia von Paradis, a gifted piano player and close friend of Mozart's, lost her eye-sight as a child. Desperate to cure their talented daughter, the Paradis entrust Maria to Dr. Mesmer, a forward-thinking-physician who gives her the care and attention that she requires. With the doctor's innovative techniques of magnetism, Maria slowly recovers her sight. But this miracle comes at a price as the woman progressively starts to lose her gift for music.
This was interesting. Anton Mesmer attempts to cure a case of blindness, and for a while, his treatment actually succeeds. However the patient is a very gifted pianist and her newly recovered eyesight requires adjusting to...miracles are not necessarily an unqualified blessing and Mesmer's enemies (and they are many, needless to say) await any opportunity to discredit him.
A most attractive portrait of Anton Mesmer, though he is capable of ruthlessness as you will see,in order to protect his fragile establishment. And at the expense of an innocent.
A thoughtful film.