Capo Famiglia
Guardian
Full Member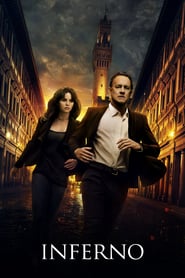 Title:
Inferno
Tagline:
His greatest challenge. Humanity's last hope.
Genre:
Mystery, Thriller, Drama
Director:
Ron Howard
Cast:
Tom Hanks, Felicity Jones, Omar Sy, Irrfan Khan, Sidse Babett Knudsen, Ben Foster, Ana Ularu, Ida Darvish, Paolo Antonio Simioni, Alessandro Grimaldi, Fausto Maria Sciarappa, Robin Mugnaini, Paul Ritter, Vincenzo Tanassi, Alessandro Fabrizi, Simone Mariani, Gábor Urmai, Jon Donahue, Fortunato Cerlino, Attila Árpa, Kata Sarbó, Francesca Inaudi, Maria Grazia Mandruzzato, Philip Arditti, Mehmet Ergen, Vincent Riotta, Luca Fiorilli, Cristian Stelluti, Alberto Basaluzzo, Gábor Nagypál, Gianni Annoni, Yang Haiwen, Mirjam Novak, Rebecka Johnston, Sardar Tagirovsky, Gäbor Atlasz, Gábor Dióssy, Peter Schueller, Lili Gesler, Felipe Torres Urso, Dino Conti, Mario Acampa, Pasquale Corrente, Kerem Ozen, Xavier Laurent, Büyükkol Mehmet Onur, Bálint Adorjáni, Zsolt Páll, Peter Linka
Release:
2016-10-13
Runtime:
121
Plot:
After waking up in a hospital with amnesia, professor Robert Langdon and a doctor must race against time to foil a deadly global plot.
Fool that I am, I Netflixed on this. One and a half hours of my life I'll never get back.
No amount of gurning by Hanks, no amount of frenetic direction by Howard could reanimate this dead turkey.
Some nice travelogue footage, tho.
The stand-out performer was
Irrfan Khan
. Stole every scene he was in. Now tragically deceased