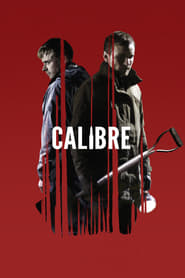 Title:
Calibre (2018)
Tagline:
You can't bury the truth
Genre:
Thriller
Director:
Matt Palmer
Cast:
Jack Lowden, Martin McCann, Tony Curran, Ian Pirie, Cameron Jack, Cal Macaninch, George Anton, Therese Bradley, Kate Bracken, Olivia Morgan, Ben Stranahan, Rob McGillivray, Donald McLeary
Release:
2018-06-22
Runtime:
101
Plot:
Two lifelong friends head up to an isolated Scottish Highlands village for a weekend hunting trip that descends into a never-ending nightmare as they attempt to cover up a horrific hunting accident.
A bleak and effective psychological thriller/horror set in the Scottish Highlands. Bad things happen but there are no 'baddies'. And no winners.
You'll think of parallels with 'Deliverance' but this film manages to avoid obvious comparisons and cliches.
You won't enjoy it. Enjoy is not the word. But you might appreciate the crafting, the characters and the moral dilemmas and arguments re the limits of friendship, and legal and natural justice.