Basic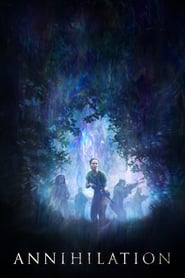 Title:
Annihilation
Tagline:
Fear what's inside.
Genre:
Mystery, Science Fiction, Thriller, Horror
Director:
Alex Garland
Cast:
Natalie Portman, Jennifer Jason Leigh, Oscar Isaac, Gina Rodriguez, Tessa Thompson, Tuva Novotny, Benedict Wong, Sonoya Mizuno, David Gyasi, Sammy Hayman, Josh Danford, John Schwab, Kristen McGarrity, Bern Collaco, Kumud Pant, Honey Holmes, Annarie Boor, Mairead Armstrong, Miroslav Zaruba, Cosmo Jarvis, Matthew Simpson, Daniel Prewitt, Kola Bokinni, Hiten Patel, Odette Michell
Release:
2018-02-22
Runtime:
115
Plot:
A biologist signs up for a dangerous, secret expedition into a mysterious zone where the laws of nature don't apply.
Frightening, pictorially surreal and quite interesting. The characters are perhaps rather 2D and there's a totally unnecessary sub plot. It adds nothing in my opinion, but there is a real pathos in the brief exchange between the husband and wife at the end, and it's a killer but I won't say what it is.
The invader though, so far as you can tell (or is it marooned?) is just doing what we would do in its shoes. Just doing what it needs to, trying its best to settle in and navigate its new world, and make itself at home.
Which does not make it one less bit creepy and frightening.
,