For a second year, SmartBankPoetry goes beyond the fictions to bring you 2017 #SmartBankPoetry Collections: Winning Excerpts from the Litopian Flash Club to #LoveWriting, a celebration of this planet of writers and the joy of writers being acknowledged. Here's what we collected.
Scroll to view the gallery
- JANUARY -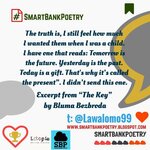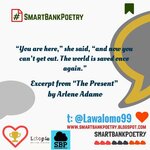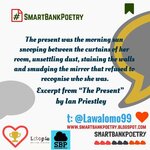 - FEBRUARY -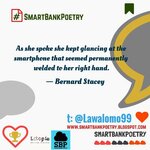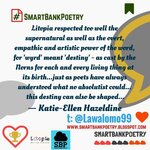 More amazing galleries of excerpts
We stay connected on BBM. That will be cool!
www.bbmenterprise.com/3357bfb8
BBM: 3357BFB8
www.linkedin.com/in/lawalomo99
Smart Quotations
Smart Bank Poetry